Are you looking to get a New Bunk Bed for the kids? These Bunk Beds Twin Over Full would be great because they have a dresser drawer underneath.
This Twin over Full Bunk Bed is 50% off. The Twin over Full Bunk Beds Normally costs $700.00 but Now you can get them for $349.00. If you would like to purchase these Bunk Beds click the Buy Now button below!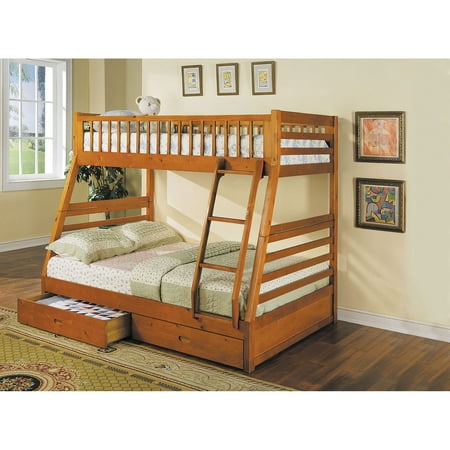 ACME Jason Twin over Full Bunk Bed, Honey Oak
as of May 1, 2022 8:41 PM
Acme Furniture Jason Twin Over Full Bunk Beds classic and sturdy design makes it a great value. The storage drawers underneath offer added storage space, making it ideal for any childs room.