Limited time deal! Tide pods and detergent 50% off!
IMPORTANT!
NEVER MISS ANOTHER DEAL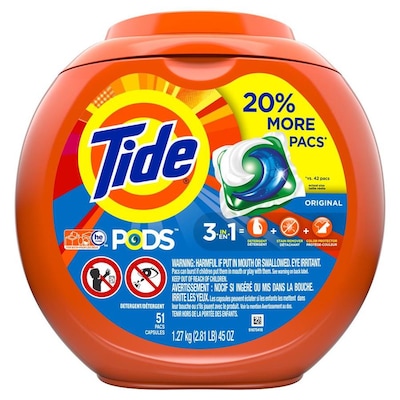 Who loves tide pods for their laundry? Right now you can score the bonus bucket of tide pods for 50% off. Liquid detergent is also part of this deal if your not a pods fan!
Click below and hurry over to Lowes where you can sore tide pods and liquid detergent for 50% off! Hurry as this deal ends soon. Dont forget to change your zip code to check around for different stores in your area!
Get Notified Of ALL The Latest Deals First GET THE YWC DEAL APP
.